Chevrolet, GMC Recall Information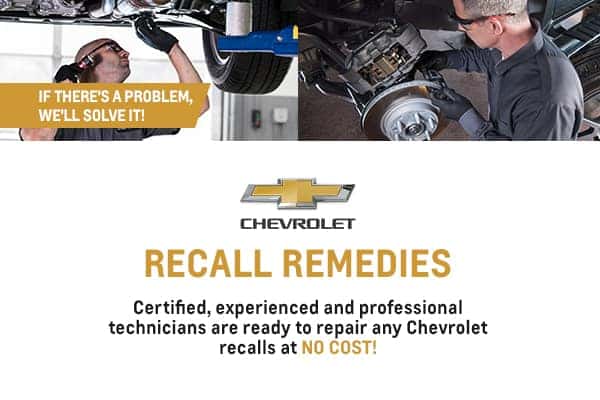 ---
Because of the reliability of Buick, Chevrolet, GMC model vehicles, owners in Shelbyville are used to a certain amount of dependability when it comes to the cars, trucks, and SUVs from our dealership. The majority of new car owners who do business with Newton Chevrolet Buick GMC only require service appointments to handle routine maintenance. When it's discovered that a faulty part is causing complications that could affect Manchester drivers' normal commute, the situation comes as quite a surprise – and might even be stressful.
Luckily, Tullahoma and Murfreesboro residents who shop Newton Chevrolet Buick GMC have the full support of the team at General Motors, and any challenges regarding vehicle components are quickly highlighted and marked for repair. However, when a Chevrolet Buick GMC owner experiences the challenges of a recall, it can still present a stressful situation. In the section below, we'll discuss what to do in the event of a recall.
What Happens When Murfreesboro Owners Face a Recall?
During the manufacturing process, every vehicle goes through a rigorous amount of testing before they arrive at our Shelbyville location. However, in certain situations, it might take a substantial amount of driving to uncover a faulty component. There have been a few occurrences where the issues with parts or equipment didn't surface for over a year or more. Normally the issue that surfaces is minor with no need for alarm – even still, it's still the job of a manufacturer to rectify the issue, no matter how big or small. Manufacturers have dedicated departments that remain constantly aware of potential issues and investigate recurring problems to decide if issuing a recall is warranted.
Informing Shelbyville Drivers of Recall Issues
When a manufacturer receives reporting or discovers a possible recall-worthy issue, the National Highway Traffic Safety Administration (NHTSA) coordinates with them to determine if the manufacturer must move forward with an announcement. If the decision is made that a recall is appropriate, the manufacturer must deploy its strategy for informing all owners of the vehicle. This is done through a few different avenues. First, Shelbyville owners receive first-class mail with information detailing the specifics of the recall. In addition, major media outlets are informed of the recall, and the issue is broadcast on the news. Manufacturers also issue press releases regarding the incident.
What If I Don't Hear About a Shelbyville Buick Chevy GMC Recall?
If you've experienced recurring issues with your vehicle, or have any reason to believe there may be a recall issued for your specific model, the official NHTSA website logs all recall information, allowing you to look up the information at all times by providing your VIN number. Manufacturers release all recall information based on vehicle VIN numbers, so if your model is affected specifically, you'll know with 100% certainty.
How Does Newton Chevrolet Buick GMC Help Remedy Your Recall Issues?
When manufacturers issue recalls, all consumers who own that particular model are entitled to a complete repair/replacement free of charge. Because it's a manufacturer-specific issue, auto retailers like Newton Chevrolet Buick GMC are at your service. We handle all recall situations, remedying the part using whatever genuine OEM parts are deemed necessary to correct the issue. Our service department is made up of GM-certified expert technicians prepared to complete the job to perfection, getting you back on the road safely.
See Newton Chevrolet Buick GMC to Handle Your Recall and Other Service-Related Issues
If you find out your vehicle needs repairs over a recall-related issue, or if you need routine maintenance or other repairs, schedule a service appointment with our technicians. We have all the parts available to remedy any issues you're having with your car. Enjoy complimentary WiFi and coffee while you wait, and we'll have your car in top shape in no time. For additional questions regarding recall information or other inquiries, contact us online or by phone.
Mon - Sat

9:00 AM - 7:00 PM




Sun

Closed
Mon - Fri

7:00 AM - 6:00 PM




Sat

8:00 AM - 2:00 PM




Sun

Closed
Mon - Fri

7:00 AM - 4:00 PM




Sat

8:00 AM - 12:00 PM




Sun

Closed